Established by Larry Kinsella in 1999, Moth to a Flame have been making a range of distinctive handmade candles beside the river in Bennettsbridge. Silkmoth scented, Glow-globe, Rock, Irish Heritage, Crystal Wax Bowl candles, Gloworm candles and more can be seen in production and in the studio shop, where visitors are always welcome. We are very near to the Nicholas Mosse pottery.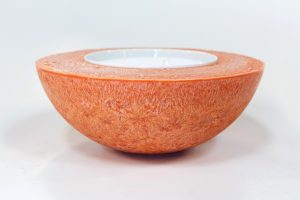 Click Here for our online shop
Click Here for our Photo Gallery
---
About Moth to a Flame

Larry Kinsella is a founding member of the renowned Made in Kilkenny craftspeople group which aims to foster excellence in crafts in County Kilkenny.
---